What's New at K'Tesh's Klingon Recipe Pages...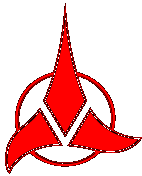 What's New?

JANUARY 26, 2020
Index | Unframed Index | What's New? | Recipes | Theme Party | Weapons | FAQ | Episode Lists | Songs & Poems
Awards | Who is K'Tesh? | Day of Honor | Code Warriors | Writing System | Linking Info | Links | Search | Email
What's new? K'Tesh's Klingon Recipe Pages are constantly being updated. Here you can catch up on what's been going on.
1/26/2020
I'm Back Baby!!!
1/27/04
Ok, so its been a while, but I've been watching my DVD's, and I caught a couple of ommissions... new recipes added today.
1/18/02
Did you catch "Silent Enemy" [ENT]? There are so many foods listed on that single episode, I had to get started updating again. I'm still doing it, but I've got some computer problems (netcape is crashing), so it's slow going.
Two Years since this page has been updated? Well, that's not true about the site, a lot of changes have gone on, usually minor tweeks, but the major one is that the site lost its host. I'm also changing my email address to a more convienient one.
The New URL is http://www.klingonfood.com, but you probably know that, you're reading this.
3/26/00
The guestbook has been converted to an email format, as I am tired of putting up with not being able to access my free guestbook from Lycos, and more importantly the amount of "personal" information that they want to update my account.
UPDATE on the making of a bat'leth is pending... NEW INFORMATION!!! From an Official Source!
2/5/00
Well, another 2000 changes, no kidding, 2000, actually the number is probably much higher, as I have eliminated a lot of code that I found a better solution for.
The search engine has passed its test, took a lot of work, but it is now going to be a permanent part of the site... still a lot more work to go to make everything run smoothly, but I'm progressing. Btw... FindFree liked the suggestions, perhaps we will see an improvement in framed and unframed link managment for their search engine.
Oh yea, I'm now adding links to the bottom of every page on the site to make navigation easier for people who come in from a search engine other than my own.
1/23/00
Well it's been a while since I updated this, so I guess it's time I did it again. Quite a bit is going on behind the scenes still (literally thousands of small changes), but the radical visible changes include:
Email is now handled through the use of a form, I got tired of trapping SPAM, hopefully this will help.
I've added a search engine, but I don't know if it will meet my needs, I've contacted FindFree with suggestions on improvements for framed pages, its on probation now.
I'm adding a FAQ... answering the same questions (or rather ignoring them) is really getting tedious. Currently this is only available on the framed version of the site.
My oldest page is being retired, and being replaced with what it evolved in... goodbye Homepage, hello Theme Party. (the search engines weren't finding it, and I was tired of the name not matching the title)
12/12/99
Still working behind the scenes... correcting some of the code that has lost me some search engines... if you are interested in driving up your own hits, I'd suggest... The Search Engine Tutorial for Web Designers from Northerweb.
9/3/99
Actually, I've been quite busy behind the scenes... trying to improve search engines recognizition of my site... refining the way my links work, and working on my own d'k tagh. I added several new recipes to the site... still phasing in the new font colors.
7/11/99
Well, I've been busy tonight, as I have broken the awards page into smaller pages (about 20 awards on each page) to speed up download... 50+ awards just take too long to download in one page. I've also started advertising the Code Warrior Award, but read the rules carefully, as this is going to be one tough award to get.
I've applied for the Millennial Trek Award, that link can be found on the index page... speaking of index pages the Unframed index has been updated with the new control panel...
I've also managed to update the DS9 episode list to include the final episodes, and checked on my transporter links to see if they are current.
7/3/99
I just got a new ISP, so now things are back in motion... Ive added a new index graphic which I created from the old. I like the new look of it, and it will make things easier to change, 'cause I don't need to try to match colors on the text (a major problem with the old image due to the rotation needed to get the buttons lined up). I've also gathered a few new awards, and added some new recipes to the site. Unfortunately I didn't get to celebrate the end of DS9 with friends, maybe next premier/finale.
Well, it's good to be back, look for more updates in the future. One new project for the Recipe Pages that I'm thinking of is a page for finding those hard to find props for serving your Star Trek meals on Authentic place settings. i.e. the Klingon Blood Wine cup, Klingon serving platters, or Sisko's plates. Much of the info is scattered in my pages already, but I think this would be a good addition.
And another thing... I'm starting to phase in a change of the colors that I use for my links, as the other was often too close to the color of the text to tell the difference.
6/14/99
Well, it's been a few months since my last update... I lost my ISP and moved... er... rather ESCAPED from Klamath Falls OR (I got lucky, Lakeview is maximum security). Hmmm... a work release program describes the situation well. Anyway, I'm now in the Portland Oregon area. I've now trying to get a new ISP so I can update the site.
2/4/99
A correction and addition was made to the knives page, and a new award... not bad.
Due to copyright concerns, I cannot use, or accept recipes from the new Star Trek Cookbook. If you are interested in purchasing a copy I recommend that you visit Simon & Schuster's website for more information. Remember this site is done as a hobby only, and contains *UNOFFICIAL* recipes, I make no money from this venture, nor do I wish to do so... period.
1/26/98
I lost my ability to upload new files for a couple of weeks, so not much has been done lately, but today I managed to get back online and uploaded some additions to the episode lists, and a new award
1/4/99
What's new? How about a New Year! I've been working on the site but mostly behind the scenes... trying to improve the overall performance of my site. I've also removed the ACA Site of the Year Award plug from my index and awards pages.
12/14/98
I've added a few new recipes, mostly breakfast items.
12/11/98
Star Trek: Insurrection opened, and in honor of it, I have added a Light Balsamic Vinaigrette (to the Framed and Unframed versions of the Sides and Salads page) which should go great with chrysanthemums.
I recently discovered that you can use links with tables on the same page, so I have retrofitted the unframed recipes to reflect this.
12/10/98
Well, its been a while since I updated this page. The unframed version of the weapons page has been updated in the meantime, and the 640x480 version of "What's new" has been created. Most of my efforts have been behind the scenes directed to make search engines recognize the move...
11/24/98
Chateau Lafite Rothschild and Chateau Picard are added to the framed and unframed versions of my alcoholic drinks page. While Chile Con Carne, and Ratatouille were added to the framed and unframed versions of the soups page.
11/21/98
"What's New?" the unframed version is created. As with most of my pages, the unframed versions (and the smaller versions) typically lag behind as new sections are created. I find framed pages easier to create/maintain.
11/20/98
A new section, "Writing System" is added to the site for all of you who have been seeking the Klingon font. It also has a downloadable zip file that includes a useful graphic, a Word document, and the font.
11/17/98
"What's New?" is added to K'Tesh's Klingon Recipe Pages for visitors to get a quick update on what's new.
Minor changes were made to the navigational menus to improve performance.
The framed version of the Awards page, and the framed version of the Songs & Poetry page were modified to bring them in line with other major framed pages. Thus, improving navigation for people who find this site via search engines. (Eliminating problems with new browsers being generated)
The Code Warrior page was updated to correct an error with my suggestion for dealing with Geocities' annoying popup windows. My new suggestion, bag Geocities, and go to Xoom.
Early November 1998
I decided to move the site to Xoom to prevent possible interruption when I found out I was moving from Klamath Falls to Portland Oregon.
Index | Unframed Index | What's New? | Recipes | Theme Party | Weapons | FAQ | Episode Lists | Songs & Poems
Awards | Who is K'Tesh? | Day of Honor | Code Warriors | Writing System | Linking Info | Links | Search | Email
Sign My Guestbook | View My Guestbook